Another fantastic day – here's the thing: life doesn't get much better than zipping along outback Western Australia with your 15 yo son at 50 km/hr on bikes.
We're having a ball – tired, but loving it!
The riding has been excellent – smooth roads with great visibility.  Our pace has been pretty good with an average of 30 kms most of the day.
The hills are long and very, very gradual – you don't know you're going p a hill.  And then you can roll 5 kms down!
We knocked off 140 kms today – 40 more than expected.  The plan is to get into Kalgoorlie a bit earlier than expected tomorrow as we have Trevor's house (Mel's brother, Jack's uncle) to use.
Trev's been great as part of the support team and is happily sitting in his camp chair, drinking a beer and reading the newspaper as I write!
Jack's just had a 1 1/2 hr massage from Ange and is feeling terrific.  Spag Bolognaise for dinner tonight, Julie reckons it's her speciality so the pressure is on her!
Spud is cooking by the fire and Mel is fussy about everyone (as you'd expect).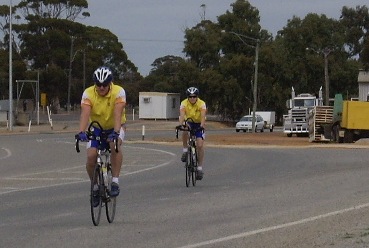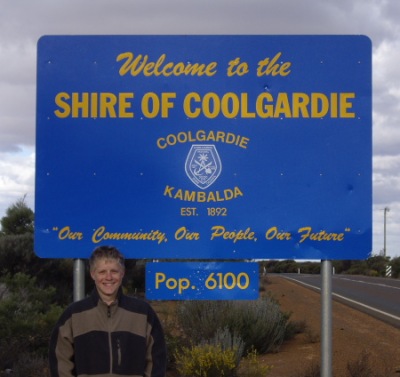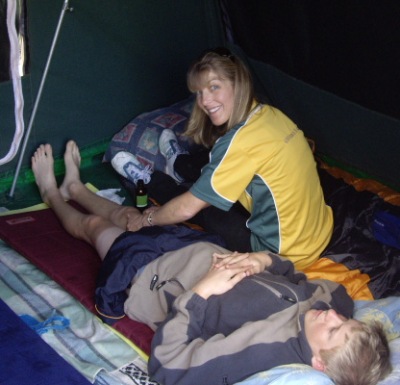 Jack enjoys Ange's work