Another terrific day with 177 kms churned out.
We planned on stopping at Walgoolan, but felt so good we ended up doing an extra 15 km to get to a better camping spot.
Jack is smashing me and doing more out the front than me.  Looking very strong and just keeps getting stronger.
Winds have been a bit fluky today with some headwinds, cross winds and a tail wind for just a while.
The support team are fantastic and are making everything as easy as possible.
The trucks are massive and the drivers are the best on the road – they give us a real wide berth and they're talking about us on the truckie CB channel telling each other where we are and to keep an eye out.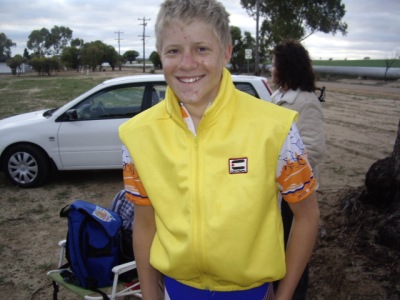 Jack ready to roll Day 2
Cheers
Brendon