Sponsors
Sponsors and supporters are such a critical part of a successful ride like this and we'd like to thank our wonderful friends who have contributed by mentioning them below.
If possible, please use the services of these businesses – they're great businesses run by wonderful people.
Chisel Fitness – Personal Trainers
Chris' knowledge, experience and expertise with bike riders makes a huge difference to our fitness and we are thrilled to be as fit and conditioned as we are.
Chris is probably one of the most highly credentialed personal trainers around with a ton of overseas training and experience, a background as a teacher and …more
Palm Beach Supercycle – Bikes & Maintenance

Roger Campbell of Palm Beach Supercycle has, believe it or not, been kind enough to donate an incredible new Trek Madone full carbon bike to …more
Palm Beach Supercycle have been a fantastic supporter of the ride with products, advice and assistance and we're very grateful for their kind help.
If you're looking for a bike shop on the Gold Coast, then go to Palm Beach Supercycle for a top class bike and fantastic friendly advice.
Hammer Nutrition
David Williams and the team at Hammer Nutrition have sponsored us with the absolute best endurance sports nutrition that is available.
From Hammer Gels to Heed to protein based drinks such as Perpetuem and the all important …more
Tuff Gloves from GKA Sports

With a ride where you're spending up to 10 hours a day on the bike and going for 30 days straight, it's essential you have the absolute best equipment possible.
Our first choice for the all important cycling gloves was Tuff Gloves – widely acknowledged as one of the best designed and …more
Oakley – Cycling Sunglasses
The team at Oakley have been kind enough to support the ride with 4 pairs of their brilliant RADAR cycling sunglasses – these sunglasses are the best we've ever used for cycling bar none.
We were thrilled when we approached them and told them about the ride and they said "We love it – we want to …more.
Johns Cycles
John McMillan at Johns Cycles provides custom built bikes here on the Gold Coast and has an extensive range of high end bikes to choose from.
John has been terrific in helping us out with some valuable information – thanks John.
De Bortoli Wines – Great People, Great Wines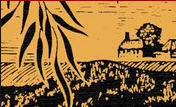 The team at De Bortoli Wines here in Australia know 2 things.
1. How to make great wine
2. How to be nice
You see, what happened is this…click here for more.
Health Central….Keeping Old Men Supple!
Look, we're not saying Jack's dad Brendon is old. Or his body is past it.

What we are saying is "Thanks" to the fine folk at Health Central who have push and prodded and given him the ability to stay on a bike for long periods of time.
If you need any sort of physical therapy on the Gold Coast then contact Health Central and get fantastic treatment.
Keep going there old man Brendon!
Americart Keeps Your Details Safe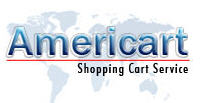 Americart is one of the world's premier shopping cart solutions for web sites – making your online donations and purchases completely safe.
Todd Holson and the Americart team have donated their software (valued at $300 US pa) for use so we can keep our costs as low as possible.
Laminating Gold Coast Specialists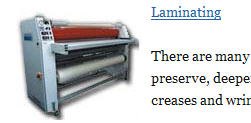 A huge thanks to Keith, John and the team from Gold Coast Laminating Specialists for their contribution of tons of stuff – banners, signage, bumper stickers, dinner invitations, tickets and more.
These guys do everything and couldn't be more helpful. Thanks a bunch.
Surfers Paradise Resort – The Shore
Thanks to the team at our Surfers Paradise resort accommodation for their generous donation of accommodation to help us keep our costs down.
The Shore situated in Surfers Paradise, has wonderfully friendly staff and is a great place to stay for your Gold Coast holiday.
Check it out today!
Heart Rate Monitor
Thanks for the terrific heart rate monitor from the team at Aussie Fit Sport.
They stock a whole range of quality fitness equipment including stopwatches and pedometers.  Check them out for the full range.
Other Supporters
Thanks to Southern Cross Gear for the  print shirts Gold Coast so we all looked smart when we arrived home and of course Jimbos our very special mechanic Gold Coast who gave the car some much needed TLC after its long journey. Also great fitness for kids and teens Topline has the best range of trampolines, replacement parts and accessories for you to keep on bouncing and keep those fitness levels up. Personal Injury Lawyer Brisbane team at Corney and Lind, the law experts. The team at Skylift Cranes for Melbourne crane hire.