Friday, October 3, 2008 – 6.58 am
We've just had a look at today's ride and it looks rather tough.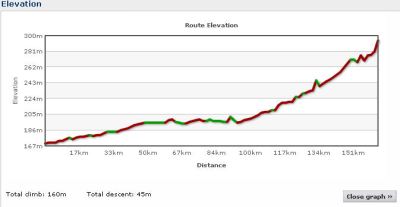 163 kms of uphill.
It's 7 am in the Nyngan Caravan Park. – conditions are quite warm, with a strong northerly blowing……and it's just started pouring rain.
Wish us luck!
Brendon