Tuesday, September 23, 2008
A different kind of day for us as we lost 3 of our support team (Ange, Spud and Emily).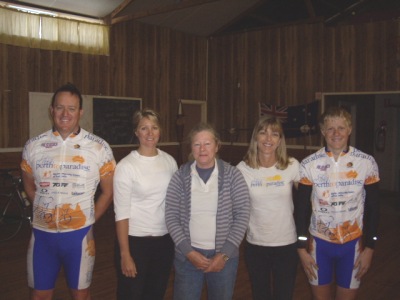 Brendon, Emily, Debora (Spud), Ange, Jack
We rolled out of the Ceduna Scout Den at 8 am and started along on the 173 km day.  The headwind was with us again, along with rain for the first few hours.
Emily Leaving Via Plane
As we went past the Ceduna Aerodrome we saw Mel dropping Emily off for her flight back to Adelaide.  A final wave as we sailed past.
The first 60 kms for the day was hilly, with no respite from the rain.  Taking turns up front we made good time to the first stop – it was a stop at the juncture of the entrance for 3 properties.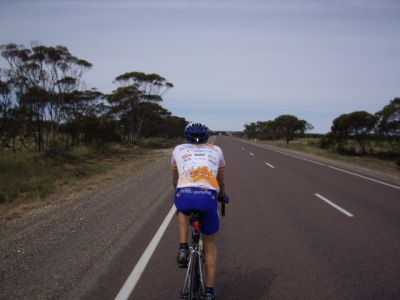 3 Old Fridges
Here we found 3 old fridges standing by the roadside.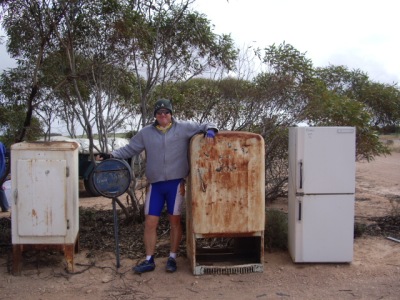 We thought it odd that these old fridges were standing there until we discovered the farmers use them as mail boxes: you see, the seals are watertight and nothing gets in….a great place to have your mail delivered to.
The next 50 kms were a constant climb, we had to get off the road a couple of times for houses being transported along the road.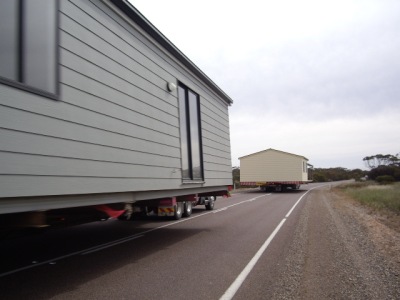 191 Kms For The Day
Once the wind died away we had a chance to really bump the speed up and so continued on our merry way – ending up doing 191 kms for the day and getting to 16 kms east of Minnipa.
An enjoyable day with Harry (Jack's 14 yo brother) joining us for part of the ride.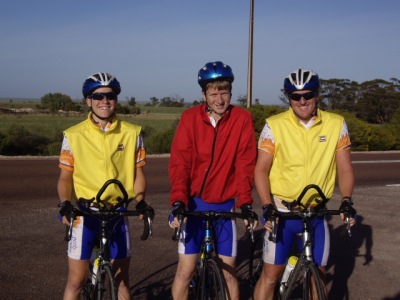 We camped in a gravel pit about a kilometre from the road that Trevor managed to somehow sniff out.
Loving this bush camping!
Cheers
Brendon