Saturday, September 20, 2008
We're now into South Australia and went through Nullarbor station yesterday.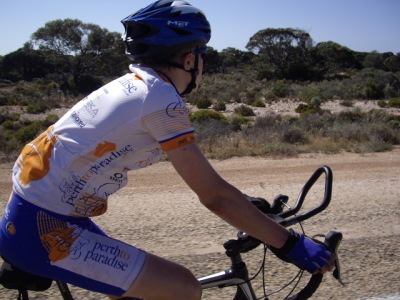 Jack rolling across the Nullarbor
The brilliant Spud (aka Debora Holland), our main driver, picked us up after we'd driven past the campsite (we do that because not all campsites are situated in the exact location we need!) – so Spud drives out and picks us up and takes us back to the same spot in the morning.
Spud is also our main cook – the food is delicious!
Just Another Day In The Life Of Jack Sinclair
It was just another day in the life of Jack Sinclair – cycling across the Nullarbor, getting stopped by motorists who saw him on TV in Perth (and providing a donation), seeing emus, wombats, echidnas, kangaroos and more.
Then, at lunchtime, it's up in a light plane taking off from the Nullarbor Roadhouse to go whale watching (we saw tons of whales and their calves in the Great Australian Bight).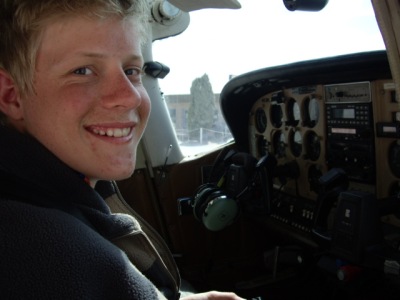 Ready to fly to the Great Australian Bight
Jack, Emily and I (Brendon) went up and Jack flew the plane for 10 minutes or so (he's flown before with the Air Force Cadets, so Emily and I weren't freaking out entirely.
More soon.
Brendon