7 March 2008
Today we were lucky enough to get a bit of media attention for the ride.
We started off the morning with a TV interview with Gold Coast Channel 9 News
Then it was an interview with a journalist (and photos) with the Gold Coast Bulletin
Then at 4.45 pm we did some talk back radio with ABC radio – click the player above to hear.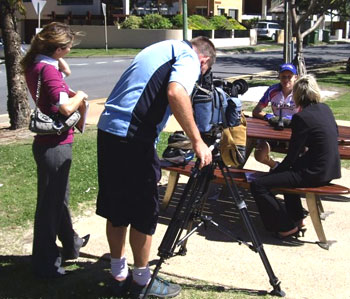 Jack being interviewed for TV news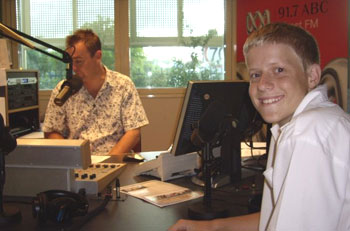 Jack doing a talk back radio interview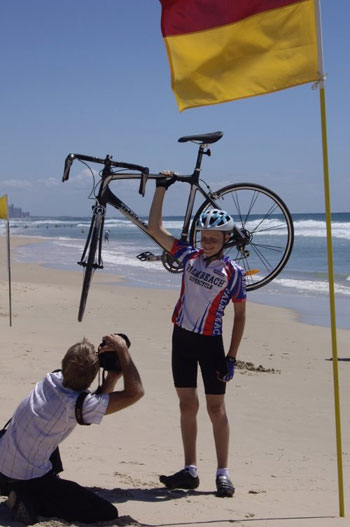 Jack the supermodel!
Cheers.
Jack & Brendon