Monday, October 13, 2008 – 10.14 am
What a wonderful group of people that attended the Ride Celebration Dinner on Saturday night – you could feel the love!
Their generosity to Big Brothers Big Sisters of Australia was fantastic and greatly appreciated.  The best example of this was that a $200 gift voucher was auctioned off…….and sold for $400!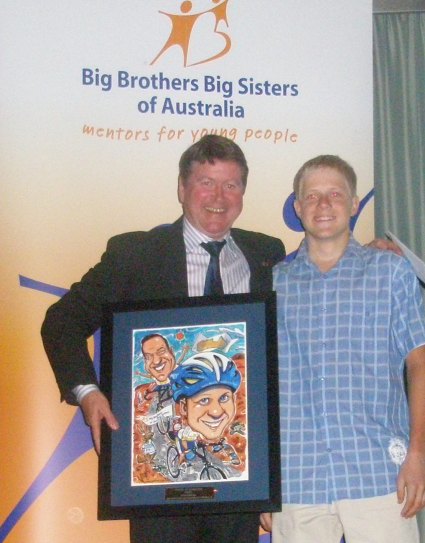 Jack presents David White (Executive Director of Big Brothers Big Sisters of Australia)
with a ride caricature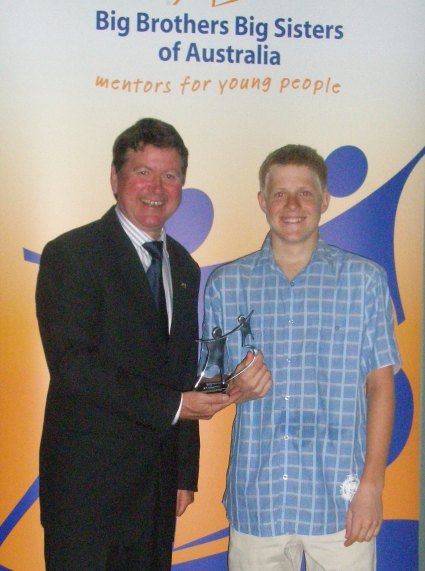 Right back at ya!
David White presents Jack with a specially commissioned trophy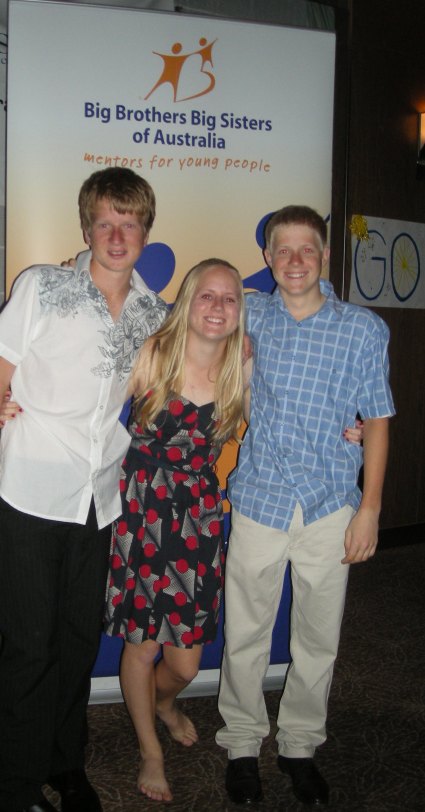 Harry & Laura spend some time with their brother Jack
More to come soon!