Wednesday, October 1, 2008
A sensational ride this morning with 9 yo Tim Summers riding alongside Jack for a whopping 15 kms of the ride.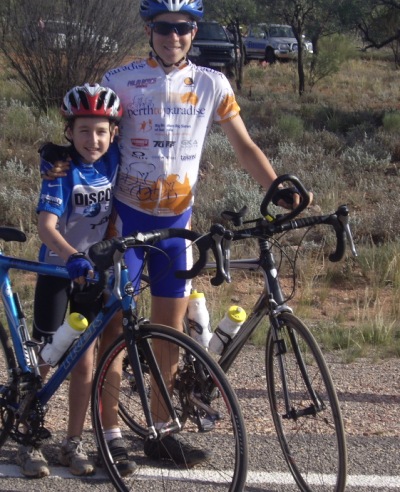 Tim Summers saddles up with Jack Sinclair
Tim insisted I mention that this ride was completed on a bike far too big for him!
After this terrific start we pushed on into the hot day (again with a headwind) and the hills and have completed 85 kms at lunchtime.
We'll push on now and try and finish off, but both Jack and I are looking for a bit of a rest.
Cheers
Brendon