August 12, 2008
One of my oldest mate's has just given up a donation.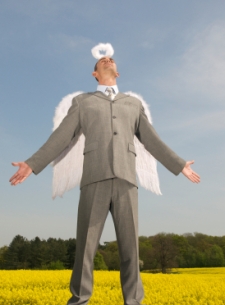 And he's given it with the proviso that I publicly state that David Bresnehan (pictured right) is not only a champion bloke but also a champion football player who was struck down in his prime by injury.  Yep, that was the only reason he didn't win 6 Brownlow Medals.
And no, his mum (Mrs Bres) doesn't always say to me "I wish you were my son, Brendon."
I make that story up just to annoy David.  David has a crane hire business in Melbourne.
There, I said!
But thanks to David and his $1,000 donation – fantastic stuff and a whole chunk of money to help make the lives of some children a little better.
His comment with the donation?
"Skylift Crane Services is proud to support Jack and his sad old man Brendon on their courageous ride."
That seems harsh doesn't it Mrs Bres??!
Legendary Scout Bryan Sinclair, also known as Jack's Uncle, has donated $200 on behalf of his team at Sinclairs Fitness. Thanks Burly.
Whilst I'm at it, the wonderful Chelsea, husband Mike and son Isaac handed over $50 of their hard earned. Thanks guys!
Cheers
Brendon