June 30, 2008
Ok, here's the latest training update because a few people have asked us lots of questions about what we're doing and how we go about it.
Saturday was an easy 100 km, 60 km being flat with a few easy hills at the end.
Sunday was a 140 km hilly ride up through Springbrook, down into Numinbah Valley, down through Chillingham to Tumbulgum, then home up Terranora Rd.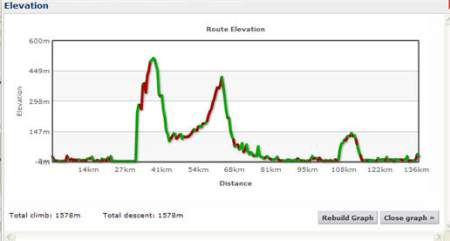 Jack still had enough left at the end to race up the final hills to home.
We had lunch at the 100 km mark – with our intake precisely controlled by mum (Mel) as to the best things to have. Once home we had massages, along with Recoverite and snacks.
This morning was an easy 50 km spin then some weights, followed by a massage (that massage was just for old man Brendon!).
Psychology & Eyes
Tomorrow is a fast 40 kms, followed by something we're really looking forward to – a session with renowned Sports Psychologist Phil Jauncey.
In the afternoon we're meeting with the folks from Oakley to look at sunglasses – we've searched long and hard for the best cycling sunglasses for the harsh Australian desert and Oakley's fit the bill.
Jack was fitted on Thursday for another Trek Madone by Roger from Palm Beach Supercycle. As well as being a fantastic sponsor, Roger also came 8th in his age group at the recent World BMX Championships in China! (Roger makes me tell everyone that!)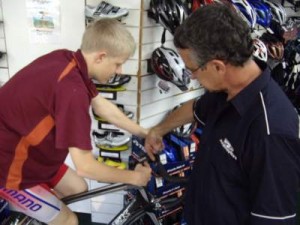 Roger used to be the Head Bike Mechanic for the Australian Triathlon Team and knows more about bike set up than just about anyone – with the addition of aero-bars to jack's bike, Roger took an hour to re-set Jack up on a 56 cm Trek Madone 4.5.
Brendon & Jack