14 May 2008
One of the best (and most secure) online shopping carts available is Americart.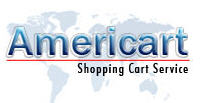 It's what we use on this site to make your donations totally secure (hint, hint!).
Just a quick shout out to Todd Holson and the Americart team for providing their software for free (saves us $310) – that's an extra $310 we can contribute to Big Brothers Big Sisters of Australia!
Cheers
Brendon & Jack